CONFIRMED KEYNOTE SPEAKERS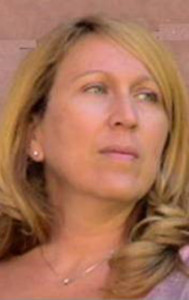 Paola Clerici Maestosi Architect, PhD, Researcher in ENEA on Energy Efficiency, Energy efficient Interactive Building, Smart Cities and Social Urban Networks. She is  the Italian delegate for  MIUR in Joint Programming Initiative Urban Europe.Governing Board as well as vice-chair (october 2014). Since 2010 she works as researcher in ENEA expert on urban issues participating/coordinating  several projects funded at national level (PONREC: Smart Basilicata, City 2.0, Brescia Smart Living) or  international (FP7 – CSA BOOST; H2020 EXPAND). The focus is both on urban aspects as well as on innovative solution. In 2012 is  co-coordinator of the sub-program "Energy-efficient Building Interactive" EERA Joint Programme on Smart Cities, coordinating a specific task on systemic approach to building design. In 2014 she participates in Steering Committee  for SAIE – Smart Cities Exhibition. She cooperates actively in EIP Smart Cities and Community Action – Cluster Integrated Planning Management and Policy Regulation, "ICT tools supporting Urban Planning and Management for Impact Evaluation". Latest publication: paper on "Research and innovation programs for urban areas: align EC, European Member State  and national resources to innovate urban planning", in Report on Italian cities 2015, Bologna 2015, ISSN 2465-2059; position paper with others in "Moving forward for an ageing society, bridging the distance, MIUR, Roma 2014, ISBN 978-88-6060-649-5
---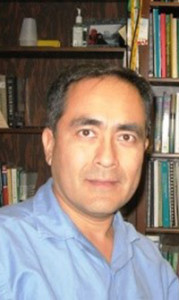 Francisco J. Escobedo is a Professor at the Universidad del Rosario in Bogotá, Colombia. Prior to this he was an Associate Professor and Extension Specialist at the University of Florida in the United States and a Research Forester with the USDA Forest Service. His research and interests include understanding the dynamics between ecosystems and people, especially how humans directly and indirectly influence forests in both urban and rural settings as well as nature´s benefit and costs to society. His socio-ecological research uses multidisciplinary methods and approaches such as: ecosystem process modelling, policy analysis, forest inventories, urban and forest ecology, geospatial analyses, and socioeconomic valuation. He is on the Editorial Boards of Landscape and Urban Planning, Urban Forestry and Urban Greening, Frontiers in Ecology and Evolution – Urban Ecology, Environmental Management and was recently a Guest Editor in Forests for a Special Issue on urban and periurban forest biodiversity and ecosystem services.  He has 20 years of research, extension, teaching and management experiences throughout North and South America as well as Italy and China.
---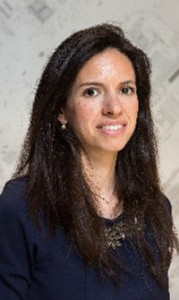 Marta Fernandez is the Executive Director of RMIT Europe. Marta leads the European coordinating center of Australian university RMIT in Barcelona. The Centre was funded in 2013 and is focused on extending RMIT's global reach across research, industry partnerships and student mobility. As the University's European hub, Marta has a team of researchers and professional staff connecting RMIT in Australia and Asia with Europe. Prior to joining RMIT, Marta was based in the UK where she held the position of Global Research Leader at Arup, the global design and engineering company. At Arup, Marta's role involved developing and implementing Arup's corporate research strategy and cultivating Arup's Research Network. She was responsible for managing the Global fund that Arup invested in R&D and the company's engagement with universities and funding agencies. Marta was also part of the group leading Corporate Venturing at Arup. She has a strong interest in urban wellbeing and has been member of expert panels in nature based solutions in cities, energy efficiency and active ageing and the built environment. She represents RMIT on the European Construction Technology Platform and the European Universities Association. Marta is a Chartered Chemical engineer and has a PhD in Carbon Sequestration. She has had executive business training at London Business School, Cambridge and Imperial College Business School on Innovation, R&D Management and Technology Commercialisation. Marta's expertise is in global research portfolio management, research strategy, partnering, knowledge transfer, impact of R&D and research based business opportunity creation. Marta teaches R&D management in the University of Granada and holds honorary appointments at University College London in Management Sciences and Innovation and Imperial College Business School. She is member of IChemE, the Innovation and Emerging Technologies Panel at the IET and a Fellow of the Royal Society of the Arts.
---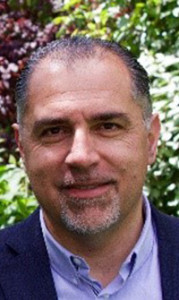 Francesco Ferrini Full Professor of Arboriculture at the University of Florence. Dean of the School of Agriculture of the University of Florence. Formerly President of the Italian Society of Arboriculture and member of the Board of the International Society of Arboriculture.His main field of research concerns the physiological and growth aspects of different species as affected by the urban environment. He has published more than 250 scientific and technical papers in Italian and in English in international referred and nationwide journals. He has given more than 100 talks in several international and national congresses. He is Member of the Editorial Board of several journals and senior Director of the Journal Advances in Horticultural Sciences.
---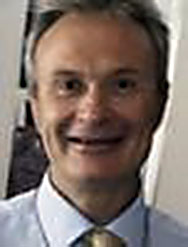 Christos Fragakis is currently Deputy Head in the Unit of "Sustainable management of natural resources" which is responsible for "innovating with nature and cultural heritage for environmental, social and economic sustainability and resilience" as part of the societal challenge 5 on "Climate action, environment, resource efficiency and raw materials".
He has been working as a project and policy Officer in the Directorate General of Research and Innovation of the European Commission since 1987.
He has been responsible for the RTD policy in a variety of sectors, such a Marine Science and Technology, Coastal engineering and protection, Integrated Coastal Zone Management, Water resources management and freshwater ecosystems and Nature-based solutions and Cultural Heritage for economic, social and environmental resilience.
He did his undergraduate studies in Marine Engineering in the University of Newcastle upon Tyne (UK) and his graduate studies in Ocean Engineering at Massachusetts Institute of Technology (M.I.T), U.S.A.
---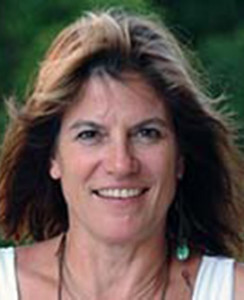 Nancy Grimm studies the interaction of climate variation and change, human activities, and ecosystems. Her research is carried out in both stream and urban ecosystems, collaborating with hydrologists, engineers, geologists, chemists, sociologists, geographers, and anthropologists. Her desert stream research over more than three decades has focused on impacts of and resilience to disturbances (such as flooding or drying) that alter structure and function, particularly biogeochemical processes. In a long-term study of Sycamore Creek, Arizona, Grimm and her students and colleagues are asking how hydrologic regimes influence ecosystem structure and function and transitions between gravel-bed and wetland ecosystems states. New research beginning in 2015 compares stream ecosystem metabolism across diverse US regions using innovative sensor-based measurement. Grimm's long-term urban research program, affiliated with the Central Arizona–Phoenix Long-Term Ecological Research Program since 1997, addresses problems of urban sustainability and resilience to the impacts of climate change on water, infrastructure, and ecosystem processes and services, focusing particularly on stormwater infrastructure. New research beginning in 2015 on social-ecological-technological systems (SETS) dynamics will compare nine cities, including Latin American cities, and work with city practitioners to conceive, design, and implement resilient infrastructure solutions in the face of rising threats from extreme, weather-related events. Grimm has been President of the Ecological Society of America and is a Fellow of the American Association for the Advancement of Science and of the Ecological Society of America. Grimm chaired or served on numerous national and international advisory and editorial boards, is an editor for Earth's Future, is a past program director for the National Science Foundation and senior scientist for the U.S. Global Change Research Program, is author or co-author of ~170 scientific publications, and was a lead author for two chapters of the U.S. National Climate Assessment, released in 2014.
---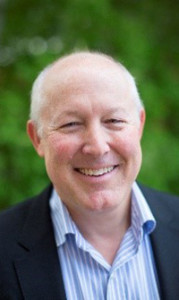 Terry Hartig has spent more than 30 years studying the psychologically restorative and other beneficial effects of contact with nature in work, residential, leisure and institutional contexts. After writing his doctoral dissertation on restorative environments theory at the University of California at Irvine, he completed postdoctoral training in social epidemiology at the University of California at Berkeley. Since 1996 he has worked with the Institute for Housing and Urban Research at Uppsala University, where he holds a professorship in environmental psychology. He has a long history of service to the applied research community, currently as president-elect of the Environmental Psychology Division of the International Association for Applied Psychology, as a member of the coordination committee of the European Network for Housing Research, and as a member of the editorial boards of the Journal of Environmental Psychology and other journals. He has published widely on the experience of nature and health, has presented his work to audiences of scientists, professionals and laypersons in more than 30 countries, and is a frequently cited contributor to the international scientific literature on nature and health.
---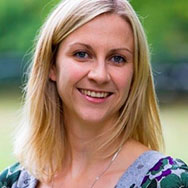 Nadja Kabisch holds a PhD and a Diploma in Human Geography from the Martin-Luther University Halle-Wittenberg, Germany, and is a senior researcher at the Humboldt-Universität zu Berlin in the Department of Geography, Landscape Ecology Lab. Nadja is also a researcher at the Department Urban and Environmental Sociology at the Helmholtz Centre for Environmental Research-UFZ. Nadja has been working in the FP7 research project GREEN SURGE, in the BfN project "Biodiversity and Climate Change" (BioClim) and in the two BiodivERsA projects URBES and the very recent one: ENABLE. She has wide expertise in nature-based solutions, and ecosystem services of urban green spaces across European cities. Her special interest is on human-environment interactions in cities taking co-benefits from nature-based solutions implementation for human health and social justice into account.
---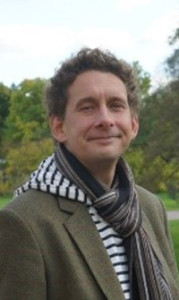 As of July 2016, Cecil Konijnendijk van den Bosch is professor of urban forestry at the University of British Columbia in Vancouver, Canada. His previous employments have included professorships at the University of Copenhagen, Swedish University of Agricultural Sciences, and The University of Hong Kong. Cecil has over 20 years of experience in research, research and consultancy work within the fields of urban forestry and urban greening. His work has taken him across the world and he has led large international projects and networks, for example under European Union research programmes. He is especially interested in the governance of urban green spaces and urban trees, the role and benefits of urban nature, and the relationships between people, trees and woods. Cecil has authored a wide range of publications on these topics, including the books 'The Forest and the City: the cultural landscape of urban woodland' and 'Urban Forests and Trees'. He is also co-founder and editor-in-chief of the journal Urban Forestry & Urban Greening.
---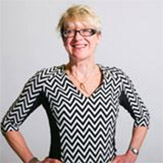 Katryn Moore is the World President of the International Federation for Landscape Architects (IFLA), the past President of the Landscape Institute, a design consultant and Professor of Landscape Architecture at the Birmingham Institute of Art and Design. She has published extensively on design quality, theory, education and practice. Her book Overlooking the Visual: Demystifying the art of design (2010), crosses the boundaries between philosophy, theory and practice. Her teaching and research, set within landscape architecture, have clear implications for architecture, urban design and other art and design disciplines, in addition to philosophy, aesthetics and education more generally.
---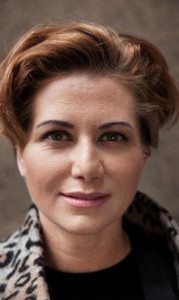 Luise Noring is a program director and assistant professor at Copenhagen Business School. In addition, she is a senior research fellow at Brookings Institution and an expert in sustainable urbanization at the European Commission. Lastly, Luise runs her own enterprise as an independent researcher.Luise has extensive experience in setting-up and driving large-scale international initiatives within sustainable urbanization, urban infrastructure, urban governance and other urban challenges. Key components in her work are the skills to identify, engage and collaborate with partners across the world. Across the current sample of projects managed by Luise, she works with approximately 30 partners centered on cities, including local municipalities, market leaders within urban sustainability, innovative start-ups, civic organizations, researchers, etc. In alignment with this, Luise wrote her Ph.D. in supply chain partnerships and worked for several years for IBM on R&D partnership development. In the Scandria Interreg project, which is run by Berlin-Brandenburger municipality, Luise's contribution is the development and deployment of a partnership model for multimodal transportation across five cities acting as logistic hubs in Northern Europe. Since 2015, Luise is working on the Brookings Project on 21st Century City Governance that aims to capture and scale best practices in U.S. and European cities on urban governance and finance innovations. Under the umbrella of the 21st Century City Governance, Luise is working with Siemens Cities and London School of Economics on Governing City Infrastructure shedding light on how urban projects are realized across sectors and levels of governments. For several years, Luise ran an EU-funded project coined 'Green Innovation in Cities' collaborating primarily with urban scholars of Copenhagen Business School, University of Copenhagen and Technical University of Denmark. Since 2014, Luise acts as an expert in sustainable urbanization for European Commission on policy recommendations and research proposals. In 2015, she was one of 12 experts drafting up policy recommendations for the European Parliament on 'Nature-based Solutions and Re-Naturing Cities'.  Luise has extensive experience with living and working internationally, including Argentina (four years), France (four years), UK (three years), Switzerland (two years) and Germany (two years) and hence, she speaks several languages, including English, 'Scandinavian', French, German and Spanish. For further information, please visit; www.luisenoring.com
---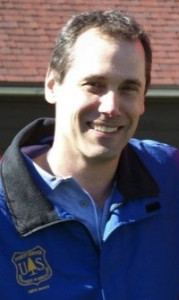 David J. Nowak is a Team Leader with the USDA Forest Service, Northern Research Station in Syracuse, NY.  Dr. Nowak received a B.S. and M.S. from SUNY College of Environmental Science and Forestry, and a Ph.D. from the University of California, Berkeley.  He has authored over 275 publications; his awards include the L.C. Chadwick Award for Arboricultural Research and R.W. Harris Author's Citation from the International Society of Arboriculture, the J. Sterling Morton Award – the Arbor Day Foundation's highest honor, American Forests' Urban Forest Medal, the Distinguished Science Award of the Northeastern Research Station and the Forest Service Chief's Honor Award. Dr. Nowak was also a contributing member of the 2007 Nobel Peace Prize winning Intergovernmental Panel on Climate Change. His research investigates urban forest structure, health, and change, and its effect on air quality, water quality and greenhouse gases. He also leads teams developing the i-Tree software suite that quantifies ecosystem services and values from vegetation.
---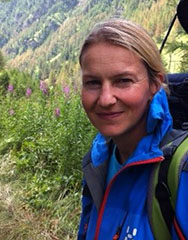 Julie Raynal has been working for the European Commission since 2000, after some years spent in the French Governmental administration. Since 2012, she has been working in the Directorate General for Environment, where she is currently mainly in charge of the EU Green Infrastructure Strategy. She had previously dealt with international trade and investment negotiations in DG Trade; international climate negotiations in DG CLIMA; and spent some years in the EU Delegation to Japan, as a First Secretary in the Trade and Environment section. Her academic background focused on legal issues, and she holds several master degrees on French, European and international public law; and is also graduated from the EU Executive Training Program in Japan (ETP Japan; 27th promotion).
---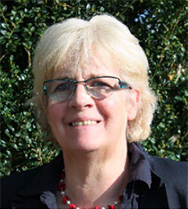 Anna Steidle is running Dr. Steidle Consult – a consulting firm for the Management of Urban Green Areas in Cities. Educated as landscape architect she studied additional businessadminstration and published a Thesis about the Management of the Maintenance of Urban Green Areas well known in the German Speaking Countries, as well as several publications and presentations of applied research. She is working as a researcher for Policy and Administration of Urban Greening, and took part at several EU Cost Actions. She taught Economics of Parks at Technical University Munich, University of Applied Science Weihenstephan and is currently teaching at ZHAW Zürich/CH. She is Chair of the Europe Region of World Urban Parks, Member of the Board of World Urban Parks and Member of the Working Group for Applied Research of World Urban Parks.
---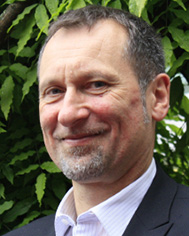 Wolfgang Teubner has more than 20 years professional experience working with local governments on sustainable urban development, including Local Agenda 21, climate adaptation and mitigation, as well as sustainable urban transport policies. During his career he has been involved in more than 150 European an international projects, including several research activities. In the period between 1994 and 1999 he has coordinated ICLEI's European Cities for Climate Protection Campaign and ICLEI's European Local Agenda 21 Guidance and Training Programme. From the start in 1994 he has been involved in the European Sustainable Cities and Towns Campaign and has participated in the drafting of the Aalborg Charta as well as the Aalborg Commitments and recently the Basque Declaration. Between 1999 and 2004 he has represented the Local Government sector on the European Environment and Health Committee. He is a regular key note speaker at international events concerned with sustainable urban development. As Regional Director for Europe and Managing Director of the ICLEI European Secretariat GmbH he is responsible for the strategic and economic development of the organisation in Europe.
---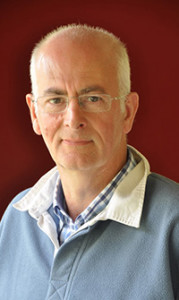 Allan Watt leads research on Biodiversity and Ecosystem Science at CEH Edinburgh. He has coordinated three EU-funded projects and currently coordinates the H2020 project EKLIPSE – Establishing a European Knowledge and Learning Mechanism to Improve the Policy-Science-Society Interface on Biodiversity and Ecosystem Services. His research has included: developing methods for quantifying and monitoring biodiversity and ecosystem services; the impacts of climate change, invasive species and land use change on biodiversity in Europe, Latin America, West Africa and South-East Asia; identifying and managing conflicts between human activities and the conservation of biodiversity; and the biodiversity science-policy-society interface. Other major projects include SPIRAL, Science-Policy Interfaces for Biodiversity: Research, Action, and Learning and BiodiversityKnowledge, Developing a Knowledge Network for European expertise on biodiversity and ecosystem services to inform policy making and economic sectors (both FP7 2010-2014) He has served on national, European and international working groups and committees including the Steering Committee of the European Platform for Biodiversity Research Strategy (EPBRS) and CBD working groups on climate change and biodiversity. He currently chairs the Management Board of ALTER-Net, Europe's ecosystem research network involving institutes from 18 European countries. He convenes the ALTER-Net Summer Schools on Biodiversity, Ecosystem Services and Sustainable Management of Socio-ecosystems.
---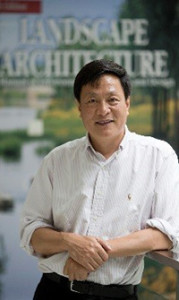 Kongjian Yu received his Doctor of Design at the Harvard Graduate School of Design. He is a Fellow of the American Society of Landscape Architects, a Fellow of The American Academy of Arts and Science, the Vice President of China's "Sponge City" Technical Committee, the Changjiang Chair Professor in Design at Peking University and the founder and dean of the College of Architecture and Landscape, and the Graduate School of Landscape Architecture at Peking University.
Dr. Yu is the founder of Turenscape, an international award winning firm of landscape architecture and urbanism. He is a globally celebrated leader in ecological landscape planning and nature-based design. In his practice, Yu reconstructs ecological and green infrastructure at various scales and to define new aesthetics based on ecology and has successfully achieved the integration of ecology and aesthetics at the highest levels. His projects have received numerous international awards for their ecologically sound and culturally sensitive design, including the 2009 ULI Global Award for Excellence, 11 American Society of Landscape Architects) Awards including 3 Awards of Excellence. He is a three time winner of the World Landscape Award at the World Architectural Festival. He received the National Gold Medal of Fine Arts award by the Cultural Ministry of China in 2004 and has received numerous awards on Design Education. He is considered the Fredrick Law Olmsted of China and was referred to as "the Force of Nature" by Time magazine for his extraordinary works.
---